Simple. but necessary and sufficient.
Just write an article. It's a great match for FAQs, user guides, and knowledge bases.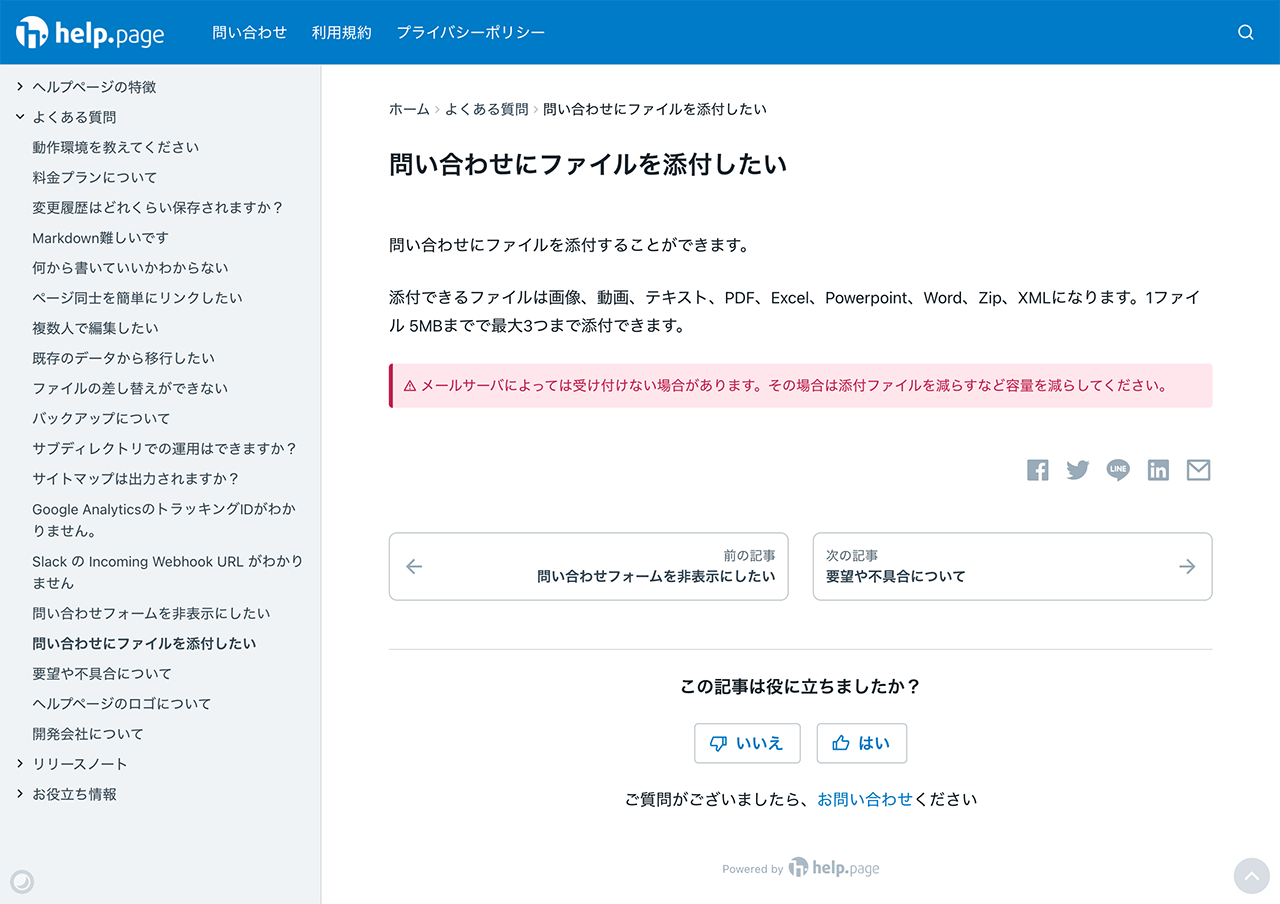 There is no need to learn HTML or command line.
You can create articles as if you were writing an email. Of course, you can embed images and Youtube.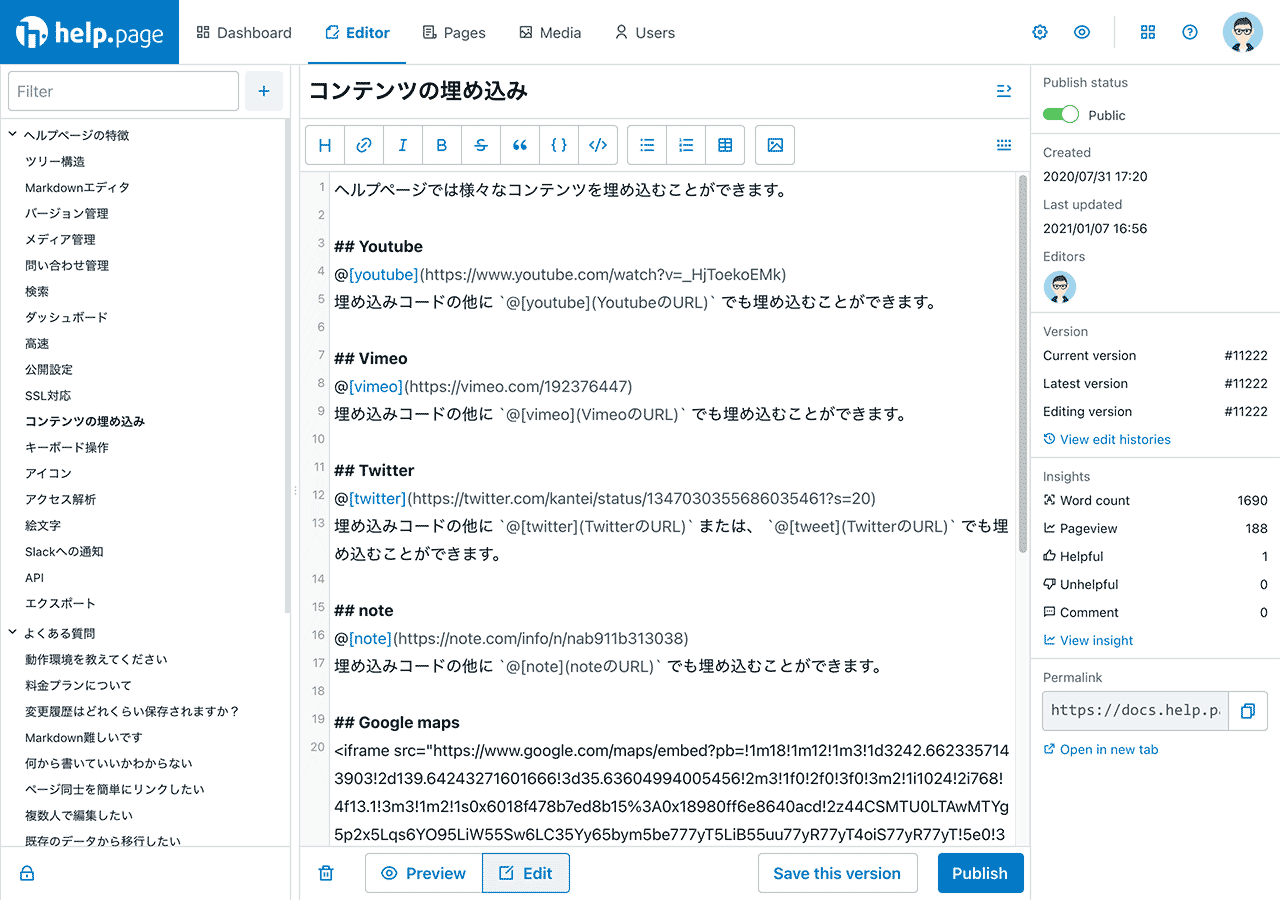 You can see the effect at a glance.
Understand the number of accesses, feedback, and search keywords at a glance. You can use this information to improve your articles.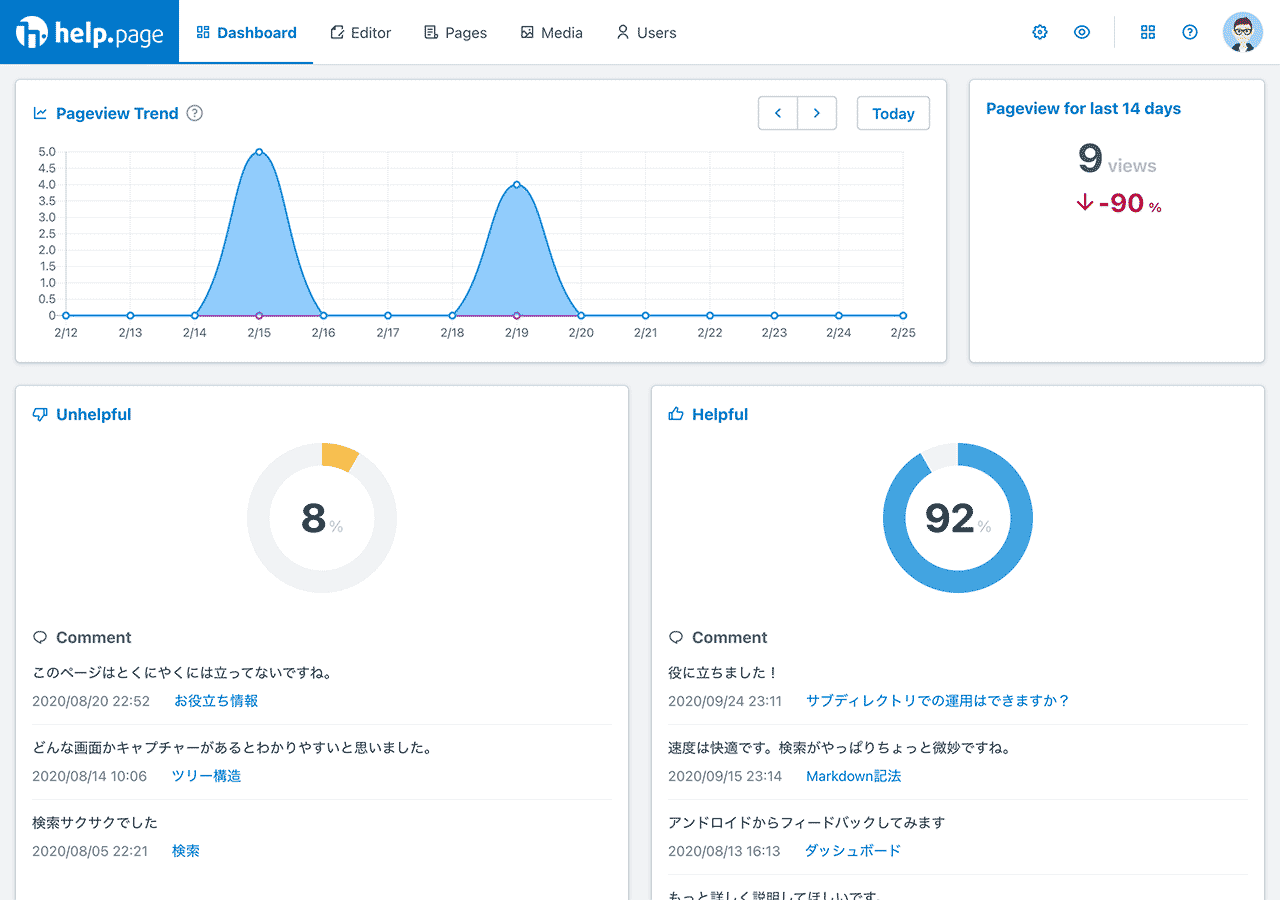 Contact form
A contact form is also available.
It will be sent to the email address you specify.
Version control
Version history of edit history
Can be restored at any time.
Publish settings
You can choose to make it fully public, private, or limited public. Set up a variety of public ranges.
Manage multiple sites
You can create as many sites as you want.
Don't worry if you have many services.
Import / Export
You can import / export from Wordpress and export with Markdown.
Integrations
Measure traffic with Google Analytics.
Notify inquiries to Slack.
First of all, I'm happy to try it and get feedback.
You can try all the features for free during the beta test.